Local Cat and Dog Boarding
Professional, personalized & flexible boarding for all your travel plans.
Cat and Dog Boarding While You're Away
At Mini Manor Kennel we board dogs and cats of all sizes while you are out of town. We take pride in treating your pets like family while they are in our care. We personalize their stay so that they are comfortable and happy at all times. When you choose to board with us you can feel confident that your pet is in good hands.
We are located at 1011 Shermantown Road, Saunderstown, Rhode Island 02874 local to Rhode Island, Connecticut and Massachusetts residents.
We have been bringing our somewhat elderly yellow lab here for just over a year now (after moving from out of state). We were worried about finding a new place after having used one in our old location for 15 years. We and our dog have been very happy with the care and attention he gets at Mini Manor. A positive sign is when your dog walks right into the office!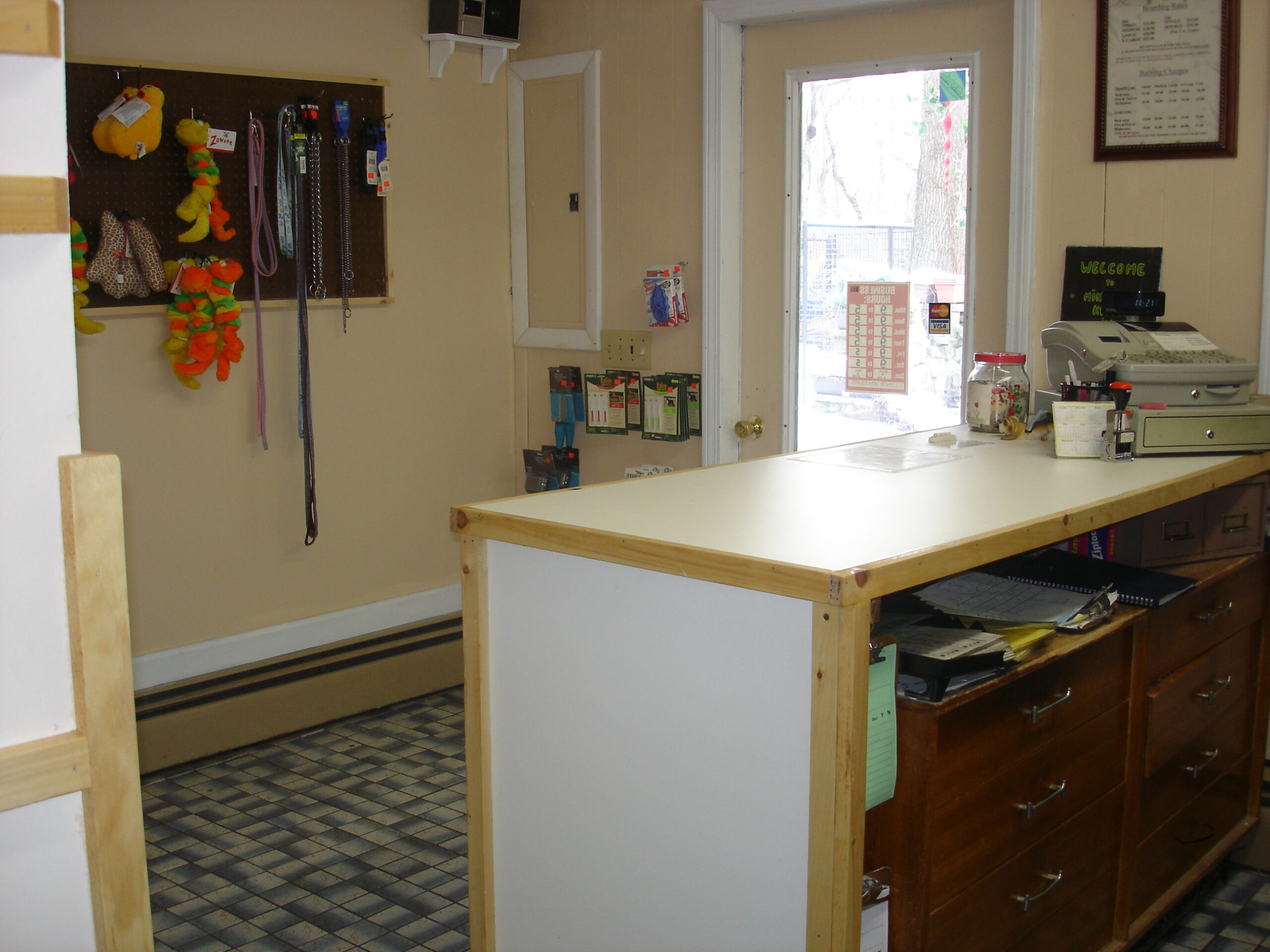 Things to know before your boarding stay
Check in and check out times
Check in times are: 2-5 PM (Monday – Saturday) 5-6 PM (Sunday)
Check out times are: 9-Noon (Monday – Saturday) 12-1 PM (Sunday)
The office is closed on Holidays.
For your dogs, please bring a copy of your pet's vaccine history for Rabies, Distemper, and Bordatella (kennel cough). The Canine Influenza vaccine is highly recommended, but not required. We also recommend that your pet be current with heart worm, flea and tick preventative. We are happy to administer these during their stay if needed, or any other medication that your pet may be on for a small fee.
Need a hand the day of boarding?
If your travel plans are time crunching be aware that we do offer a pick-up and/or delivery service. We charge a rate of $2.00 per traveled mile.
For example: If you live 10 miles away the pick-up charge would be $40.00. If you wanted a pick-up AND delivery the charge would be $80.00. Please be aware there is a minimum charge of $20.00.
Dog Boarding Rates
All canine guests will have their own space in an indoor and covered outdoor run.
We offer many size roomettes to complement the many sizes dogs come in.
One dog: $55 per day
Two dogs sharing a run: $95 per day
What to bring: When boarding your dog with us we provide bowls and food & water. If you want to bring your own food we ask that it be pre-packaged per meal in zip lock bags. Additionally, anything you want to bring that has your scent is comforting to your dog, feel free to bring any items that will remind your them of home (Treats, toys and small blankets are welcomed. Please no rawhides.)
We offer additional time in our outdoor exercise area for $7 an outing per dog. Your dog and a staff member will enjoy one on one time to fetch, sniff, cuddle or whatever your pet wishes. In some cases we offer group playtime as well.
Anytime during business hours while your pet is here you can call to check-in or visit our Facebook page to see photos of exercise time.
Please be aware that there is a 2 day minimum charge.
Day Boarding
Does your dog need just need to stay for the day? No problem, we offer Day boarding and exercise for $55. Each additional dog sharing the same run would be an extra $40.
Cat Boarding Rates
Our feline visitors are offered two suite sizes to choose from. Both sizes include a bed, litter box, water and food dishes. I'm sure your cats will love it here, I know we do!
The deluxe suite for 1 cat is $35 per day.
The mini suite for for either 1 or 2 cats to share is $50 per day.
Please be aware that there is a 2 day minimum charge.
If you think your cat would enjoy a little "Party Time"… How about some seafood? Your cats can enjoy a tasty serving of crab meat on Monday, Wednesday, Friday and/or Sunday. And how about some out of room exercise time? We now offer a brand new exercise area for our kitty friends decorated with a beach scene in mind. For $7.00 an outing your feline friend will enjoy some time to play, climb, relax or just enjoy some cat nip. The cats love it!
Frequently Asked Questions
What is the best way to book an appointment?
You can either give us a call at 401-295-1222 or email us by using the
contact form
on our website.
What about food?
We provide food to your pets. If you would like to bring your own food we just ask that it be prepackaged per meal in ziplocked bags. This helps with storage and making sure your pet gets the proper amount.
Can I bring toys for my pet?
If you would like to, you can bring anything from home to make your pet feel more comfortable. Small blankets, toys and treats are welcomed. Please no rawhide.
We do recommend that you keep your pet's favorite stuff at home in the event it gets lost or ruined. Anything with your scent is comforting while you are away!
Can I check in on my pet?
Feel free to call us and check in on your pet at any time during business hours. You can also visit our Facebook page to see some photos of exercise time.